Convert your wheelchair into a sporty agile tricycle. 
The track wheel gets attached to the rigid foot plate of the wheelchair. For docking after assembly you don't need any tools or additional brackets. The front wheel TRACK WHEEL is the ideal companion for excursions in the city or in the forest. It is ultra lightweight and easy to attach.
Its 12 inch front wheel raises the castor wheels tilting the wheelchair slightly backwards. The rolling resistance is noticeably reduced resulting more speed, comfort and manoeuvrability.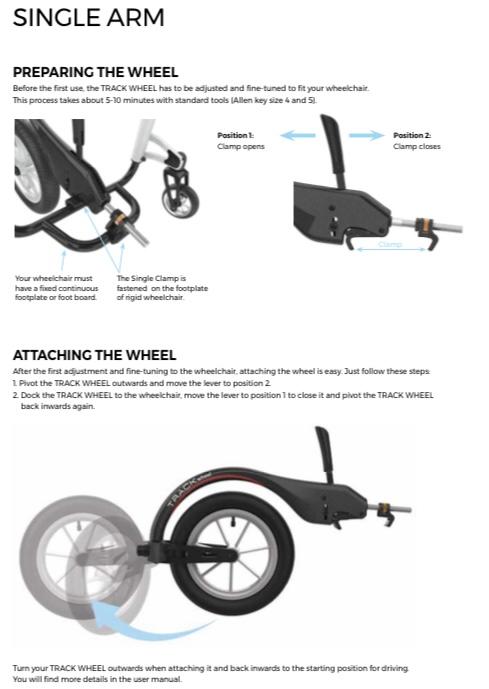 Ultra lightweight starting at 2.6kg (single arm)
Ultra lightweight starting at 4.5kg (double arm)
Four models

Single aluminium
Single carbon
Double aluminium
Double carbon

No additional holder brackets
Wheel with pneumatic tyres and anti-flutter fork.
Single arm for rigid wheelchairs
Double arm for foldable wheelchairs