Description
The Cobra is a revolutionary scooter in terms of design, aesthetics and styling. It has been aerodynamically designed to give an outstandingly stable drive and maximise battery consumption.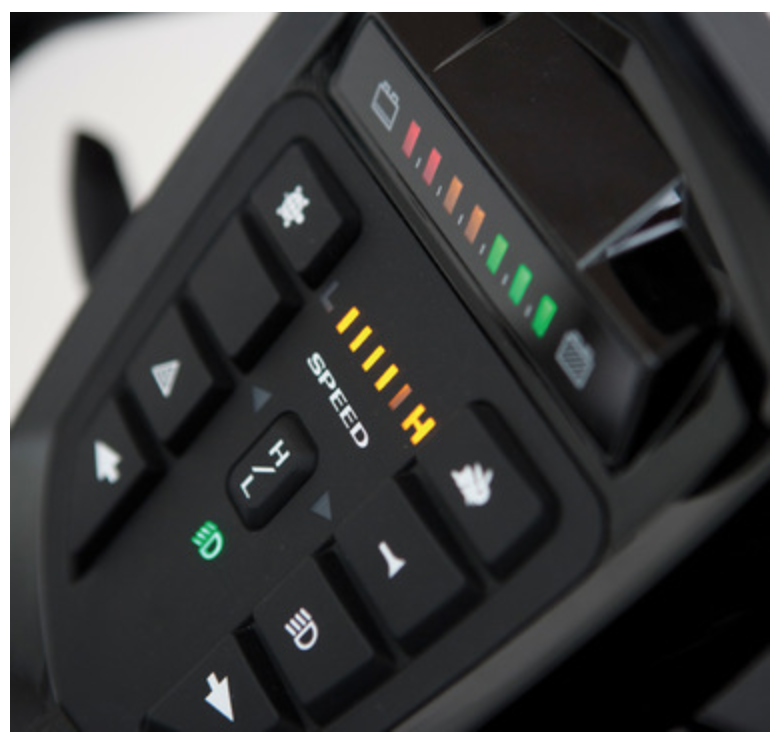 Top speed of 8mph*
Rotating and sliding seat
Height adjustable headrest
All round suspension
Length 160cm (63)
Height 135cm (53")
Width 73cm (29")
Max Gradient 10˚ 
Weight 149kg (328lb)
Maximum Weight  capacity 182kg (28st)
75Ah Strident Batteries.
Top speed of 8mph*
Maximum range of 30 miles on full battery charge*
Comfortable rotating seat with sliding and reclining facility
Electromagnetic brake system and emergency brakes
Height adjustable headrest to suit user requirements
Armrests are angle and width adjustable and flip up for easy side transfers
All round suspension ensures a smooth ride and optimal handling
One touch hydraulic tiller adjustment to suit user requirements and assist easy transportation
Excellent turning circle for use in small areas and busy environments
LED lighting and high level indicators and front and rear lights for maximum visibility at dusk or when dark
Twin rear view mirrors for extra visibility
Stylish 'Blade' alloy wheels with black pneumatic tyres for a smoother ride
Delta bars as standard
Rear anti tip wheels as standard
Anti roll back system safety device prevents scooter from rolling backwards on hills
Freewheel facility allows movement of scooter without switching the motor on

Delivery and Setup
Engineered delivery is provided for at a cost of £95.
The scooter is covered by a 12 month manufacturers parts warranty, but for an additional £80 you can include call-out and labour charges during the warranty period.
WARRANTY
12 months parts only warranty unless call-out and labour warranty's been selected.
*Breakdown does not include cover for flat tyres or flat batteries.
** The range of a mobility scooter varies depending on the weight of the user, the operating temperature and the terrain.